Home to some of the best universities and institutions in the country, Connecticut is the ideal study location for both national and international students. Its scenery coupled with some of the best professional opportunities in the country makes it a student's destination of choice. After due research, we are able to present you with a list of the best universities in Connecticut.
2023's Best Colleges in Connecticut
Yale University
Wesleyan University
University of Connecticut
Connecticut College
Trinity College
University of Connecticut-Stamford
Fairfield University
University of Connecticut-Waterbury
University of Connecticut-Avery Point
Charter Oak State College
Yale University
Yale University is famous for being an elite Ivy League school that only accepts 6% of the students that apply to this institution each year. It is a private research university that was established in 1701, coming in as the 3rd oldest higher institution in the country. The world-class institution serves over 13,000 national and international students each year with a variety of undergraduate, graduate, and doctorate programs to select from. 
Its iconic campus located in downtown New Haven sits on a 260-acre plot accommodating one of the largest college libraries in the country. The institution also has a campus in western new haven which covers an additional 500 acres dedicated purely to athletic facilities including the establishment's very own golf course.
Admission into Yale University is highly competitive with an acceptance rate of only 6%. The institution also has an exceptionally high graduation rate of 94%. Students enrolled in Yale benefit from several career guidance and development programs as well as professional internship programs with reputable companies and firms.
The institution follows a liberal art style curriculum which gives students the liberty to choose from several majors at both undergraduate and graduate levels. Some of its popular include:
Archeological studies
Film and media studies
Environmental engineering
Neuroscience
Business
Nursing
Law
Wesleyan University
Wesleyan University is one of the best liberal arts colleges in Connecticut serving over 3.200 students every year. It was established in 1831, initially intended to be a men's college. Wesleyan is a baccalaureate university that pays more attention to undergraduate degree programs in the arts and sciences to its students. The institutions, however, also offer several graduate and doctorate programs to their students.
The university's campus is located in Middleton, Connecticut, and covers approximately 360 acres. The expanse accommodates about 340 academic and recreational buildings and facilities including an arts complex, dormitories, and historic landmarks.
The highly competitive university only accepts 16 out of every 100 students that apply. And graduate an average of 91% of its final year students every year. The liberal arts institution brags of several reputable alumni that include Pulitzer Prize winners and Rhodes scholars. Students benefit from several professional internship placements in reputable partnering companies in Connecticut as well as other parts of the country.
The institution offers a variety of liberal arts majors and minors for undergraduate degree programs such as:
Earth and environmental studies
American studies
Theater
Philosophy
Gender and sexuality studies
History
Fine arts
Writing
University of Connecticut
The University of Connecticut is the largest in the state by enrollment, serving over 32,000 students every year. The land-grant research university was established in 1881 and now offers over 110 undergraduate, graduate as well as doctorate programs through 14 schools and colleges on-campus as well as online.
The university's main campus is located in Storrs, Connecticut, some 90 minutes away from Boston. The campus is huge, one of the biggest so far spanning over 4.400 acres, and housing a host of academic buildings, dormitories, and athletic facilities. It also houses the university's main library which is the Homer D Babbidge library.
The University of Connecticut has an average acceptance rate of 49% and an average graduation rate of 82%. Each student is expected to pay an average tuition of $22,000 after aid. Undergraduate students enrolled can participate in the school's research faculty through the Office of Undergraduate Research which offers mentorship, internship, and funding opportunities to its students. Students can also receive funding for both individual and collaborative research projects.
Students can choose either of these majors or much more available at the University of Connecticut:
Education
Primary care medicine
Social work
Speech-language Pathology
Pharmacy
Nursing
Connecticut College
Located in New London Connecticut, Connecticut College comes in fourth in our Connecticut college ranking. It is a liberal arts college that only serves a small population of 1,800 students each year. The institution was founded in 1911 and has since prioritized its ability to provide an individualized experience to its students with a student-faculty ratio of only 9:1. Although the institution's enrollment is small. Students can choose from over 50 fields of study.
The main campus sits on 750 acres located in New London which has three residential areas, two libraries, and several centers and academic buildings. One of the libraries has a collection of over 500,000 books and periodicals that are readily available to its students. The campus also houses the Linda Lear Center for Special Collections and Archives which holds approximately 50 book manuscripts and art collections.
Admission to the Connecticut College is quite competitive given that the institution only accepts an average of 37% of all applications as of 2020. They also graduate an average of 83% of their students annually. Connecticut college emphasizes that its students have study abroad experiences as a part of its global approach to education. The college also funds international internship programs for its students as well as internships in the country for students who decline to travel abroad.
Some popular majors include:
Anthropology
Hispanic studies
African and African American studies
Art history
Film studies
Trinity College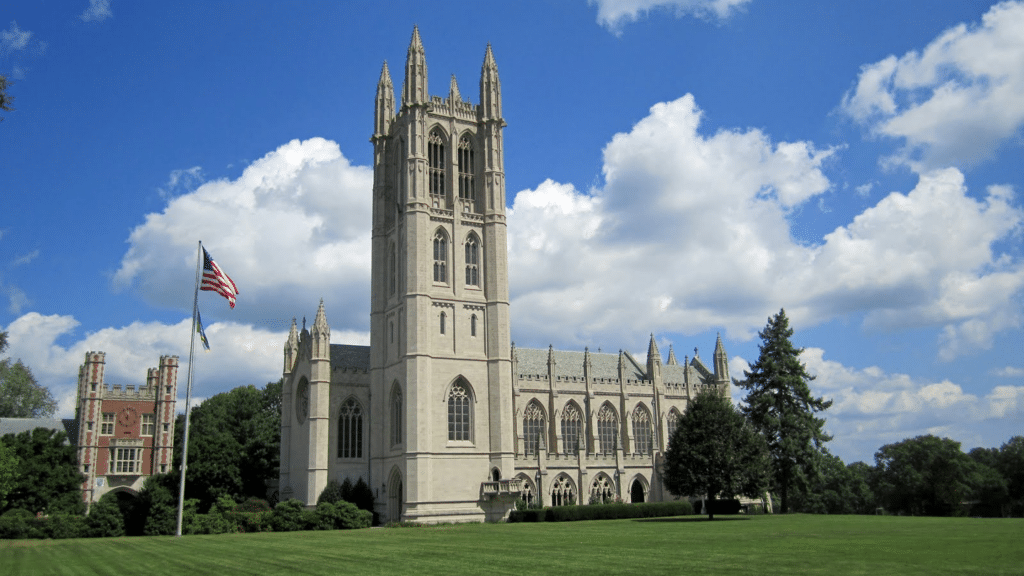 Trinity College is a top-ranked liberal arts college located in Hartford Connecticut. It is one of the oldest colleges in the state established in 1823 and now serves approximately 2000 students each year with a student-faculty ratio of 9:1. Students enrolled in this university have the option to choose from over 40 majors and about 28 interdisciplinary minors. Due to its small student population and high student-faculty ratio, students enrolled in this university benefit from a highly personalized educational system. Added to its wide variety of undergraduate study areas is a small selection of master's programs in specific fields.
The college's main campus spans approximately 100 acres which are largely covered by academic and recreational infrastructure. The 'long walk' is a collection of buildings and structures that were first completed on the campus. They were built following the architectural design at the time which was mostly collegiate gothic.
Out of every 100 students that apply to the college, only about 33 are accepted (33% acceptance rate). The graduation of the college is 85% with an average tuition of $32,000 after aid. Students enrolled at trinity college benefit from several educational experiences such as the gateway program as well as other exchange programs and internship placement.
Some undergraduate study programs include:
Public policy and Law
Art history
Jewish studies
Studio arts
Engineering
American studies
English
University of Connecticut-Stamford
The University of Connecticut Stamford is an extension of the main university of Connecticut campus in Storrs. The university was established in 1952 and now opens its doors to over 2000 students each year. The university began by offering extension courses but then grew to provide its students with mainly undergraduate degree programs and a small selection of graduate degree programs.
The present Stamford location was constructed in 1998 in downtown Stamford after the institution changed its location several times. The campus is small and houses only a few academic buildings, centers, and other infrastructures such as a library that was built in 1974.
The university has an exceptionally high acceptance rate at 91.3%, students applying to this university have a high chance of being accepted. The tuition fee for in-state students is about $14,684 which students coming from out of state would have to pay an average of $37,316 per annum. The Stamford campus offers its students several academic and professional counseling services. The center for academic programs helps students with internship placement, career and degree planning, and guidance.
A few of the master's programs available to students include master's degrees in business analytics, project management, and financial risk management. Undergraduate students have a lot more to choose from including:
Digital media and design
Business 
Human development and family studies 
Political science 
Fairfield University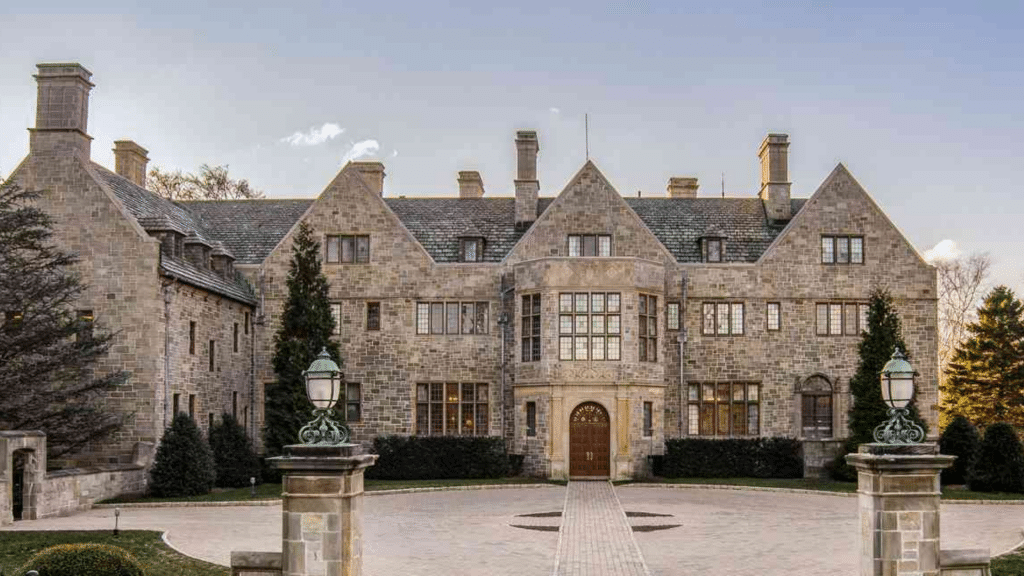 Fairfield is a private university located in Fairfield Connecticut. The university was founded in 1942 by the Jesuits and is now run by the Society of Jesus. It now serves over 5000 students through 5 schools and colleges, providing over 60 undergraduate and 40 graduate degree programs. Students can also attend one of the three online programs made available by the Fairfield online program.
Fairfield's main campus is located in Fairfield Connecticut, spreading across 200 acres housing about 35 buildings. The campus' classrooms and residence halls are named after Jesuit priests who were considered exemplary in terms of education, social justice, and intellectual contributions. Other recreational structures include the Main Dining Hall and the Oak Room.
Fairfield University has an acceptance rate of 57% and a graduation rate of 82%. The average tuition is relatively high compared to other institutions we have seen so far at $40,000 average cost after aid. The career planning office provides both career guidance and counseling to its students. It also assists its students with internship placement opportunities with some of its students interning at top organizations such as Disney and Ralph Lauren.
The university offers online graduate degrees in education technology, social work, and creative writing. Undergraduates can choose from either of the following majors:
Business
Nursing and health studies
Arts
Engineering
Education and applied profession
Sciences
University of Connecticut – Waterbury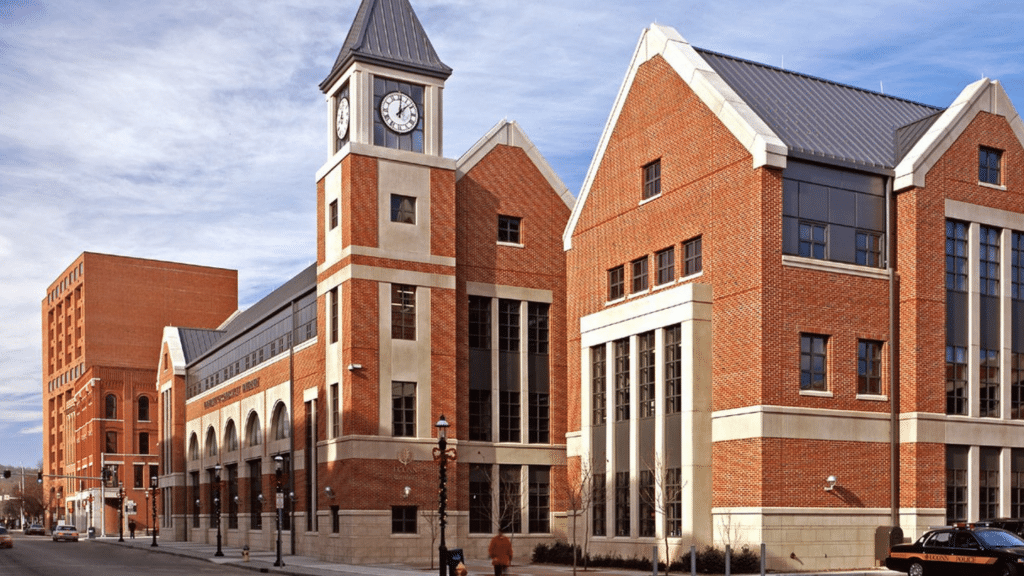 The Waterbury campus is one of the five campuses that are part of the University of Connecticut. It is a regional campus that offers students a variety of undergraduate, graduate, and transfer degree programs. The school is one of the smallest we have seen so far with a population of fewer than 1000 students. Its small population allows students to have a more hands-on learning experience.
The Waterbury campus is one of the institution's newer campuses with only a few structures to serve its small population. The structures include academic buildings, dining halls, and residence halls for students who choose to stay on campus. Admission into the Waterbury campus is not as competitive as the other Uconn campuses. Its average acceptance rate is 95%.
Students can complete the first half of their undergraduate studies before transferring to the main campus in Storrs. They can as well take full degree programs in over 100 fields of study including American studies, English, business data analytics, urban and community studies, and many others. The campus also offers a secondary-level teacher certification as well as professional nursing programs.
University of Connecticut – Avery point
Even smaller than the Waterbury campus but also one of the good colleges in Connecticut, the Avery Point campus of the University of Connecticut has a small enrollment of only about 500 students. The campus was created to be a transfer university that allows students to complete the first half of their studies in Avery Point before transferring to the university's main campus in Storrs. The small student population allows the students enrolled in this university to benefit from personalized and individualized study experiences with modern science laboratories and outreach programs in their field of study.
The Avery Point campus is located specifically in the town of Groton. The waterfront campus is situated at the mouth of the famous Thames River in Long Island Sound. The campus houses several reputable structures and centers such as the Alexey von Schlippe Gallery of Art and the National Undersea Research Center. The campus also houses several other classroom and faculty buildings. The university has an acceptance rate of 94.2%. In-state students are required to pay an average of 14,638USD while students coming from out of state are expected to pay an average tuition cost of 37,306USD.
The campus' location is beneficial for students studying marine-related programs and other specialized programs where its location comes in handy such as marine science, oceanography, and marine studies. Undergraduate degree programs are also available in:
General studies
English
American studies
Teaching
Nursing
Engineering
Charter Oak State College
Charter Oak State College is a public college that is located in New Britain Connecticut. It is an online university that admits about 2,300 students each year. The college was founded by the Connecticut legislature in 1973. It has since grown and moved its activities to the Charter Oak online platform. The university's curriculum is designed to meet the needs of working students, offering its students the opportunity to snag degrees and certificates at all levels. Students with working experience relevant to their fields of study also have the opportunity to earn credits based on their professional history.
The Charter Oak State College operates mainly online but has a campus structure located in New Britain, Connecticut. The college has an unusually high acceptance rate of 100% so should you decide to apply here, you have a good chance of being accepted. The average graduation rate is barely above average at 51%. Since most students either already have past work experience or are currently employed, the school doesn't pay much attention to internship programs.
Working students can pursue degrees online in an area such as cyber security, public safety administration, business administration, healthcare information management, and organizational leadership. Other common programs include:
Psychology
Liberal arts and sciences
Health care management
Liberal studies
Health information
Medical records administrations
Why Study in Connecticut?
Connecticut is a great study location, and if the amazing institutions are not convincing enough, here are a few other reasons to consider to make Connecticut your study location of choice.
Connecticut is breathtakingly beautiful with amazing coastlines, tranquil sceneries, and lush valleys and rivers. Connecticut is the best place to have great nature and outdoor experience. Its peaceful New England air makes this place great for having long slow walks and interacting with nature.
Connecticut is also a strategic location giving you access to other big cities such as Boston and New York. A simple train ride or a short flight would give you access to the Broadway shows of New York or the hustle and bustle of Boston or enjoy a walk on the Freedom Trail in Boston. In Connecticut, you are surrounded by so much history and life.
Students in Connecticut also have the privilege of being situated in an innovation and technology hub. The presence of so many forward-thinking start-ups and companies makes this the ideal location for students who want to be at the center of innovation and technology. Students also have the opportunity of partaking in some of the most advanced technological innovations.
Connecticut may be the right choice for you. Do not miss the opportunity to make your dreams come true in an environment that allows you to learn, grow and build your life while providing you with the opportunities you need to kick start your future. And you can do this by choosing either one of the best universities in Connecticut.
References: